Joe D. McClinton, MD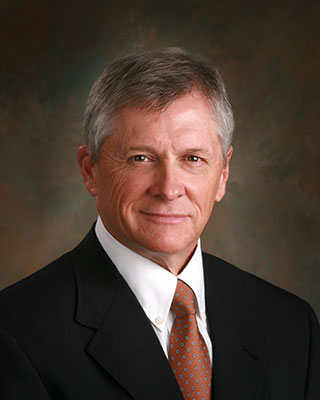 Board Certified in Obstetrics and Gynecology
Fellow, American College of Obstetricians and Gynecologists
Member, International Society for Clinical Densitometry and Certified Clinical Densitometrist (CCD)
Hometown: Jackson, Alabama
Education: Dr. McClinton completed his undergraduate studies at Auburn University, Auburn, Alabama, and received his medical degree from The University of Alabama School of Medicine, Birmingham, Alabama.
Additional Training: Completed a residency in Obstetrics and Gynecology at Richland Memorial Hospital, Columbia, South Carolina. He is actively involved in state-of-the-art research regarding women's health issues and is a certified clinical densitometrist (CCD) by the International Society for Clinical Densitometry.
Personal: Dr. McClinton has been married 42 years to Donna, his childhood sweetheart. They have three daughters and six grandchildren. Dr. McClinton enjoys his bird dogs, Tyler and Luke. He is also an avid "traditional" bow hunter and enjoys making primitive furniture from salvaged wood.